working for us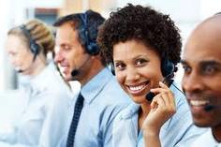 Datastat is passionate about improving the lives of our clients and their customers
Current Job Openings:
(Click to view job description and how to apply)
DataStat is a survey research firm that conducts telephone interviews on a variety of interesting topics. As an interviewer you will enjoy a relaxed but professional environment with no dress code. Available shifts are during the evening and weekend hours, which is great for students or as a second job. No experience is required but basic computer skills and being able to read aloud are essential to the position. It is vital that all interviewers have a pleasant telephone voice. DataStat offers extensive training that will prepare applicants to be professional telephone interviewers.
To apply online, please click here.